Wow, links aplenty this time! Jumping right in --
~ First, since I'm in a scholarly mood (writing papers will do that to you),
here's a study that shows that reading fiction makes you a better person
! OK, maybe not a better person, but possibly a more empathetic one, and therefore better at getting along with others. So novels can, theoretically, make the world a better place -- as I always suspected.
~ Remember Reading Rainbow? So many excellent picture books gained attention via this PBS show. In an effort to transfer this success to another platform,
LeVar Burton is launching RRKidz
, a digital library that is subscription-based and will feature plenty of opportunities for interaction. Great news for backlist titles that might just reach a whole new audience!
~ Early literacy is crucial, which is why shows like Reading Rainbow are important.
This piece from School Library Journal takes a look at another early intervention program, Raising a Reader
, and the amazing effect their bright red bags have had. And from the
Seattle Times
, a piece about the
tireless work of all the dedicated folks at Reading is Fundamental
. In the face of insurmountable challenges, the staff of this organizations soldier on. Heroes, every one.
~ I can't figure out what I think
about this essay
. On the one hand, anything to get kids reading, right? On the other -- and maybe this is just me -- doesn't that backlit display kind of suck all the romance out of curling up with a book??
~ Shifting gears a bit, the last couple of weeks have seen announcements of big names releasing kids books.
Here's one that I'm kind of surprised didn't happen sooner
. And
here's one that makes me kind of sad
-- when will publishers decide to leave well enough alone? Which brings up another question:
can celebrities write good children's books
?
~ It's no secret that I completely love Kadir Nelson, and just the cover of his new book,
Heart and Soul
, has me drooling.
Add this one to your library queue now
, and plan some time to share it with the kiddos in your life. It's guaranteed to be a must-see.
~ Taunting me from my TBR stack is the new Jack Gantos novel,
Dead End in Norvelt
. I'm pouncing on that one just as soon as I get a handle on all this reading for school, trust me. And it looks like I'm not the only one who considers Gantos a rock star --
check out this homage to Jack from Seven Impossible Things
.
~ National Hispanic Heritage month runs from September 15 to October 15. If you're in search of titles for your classroom, library, or just want to get in the spirit of things,
Diversity in YA has a terrific list
. I especially love that this is a mix of titles old and new. Thanks to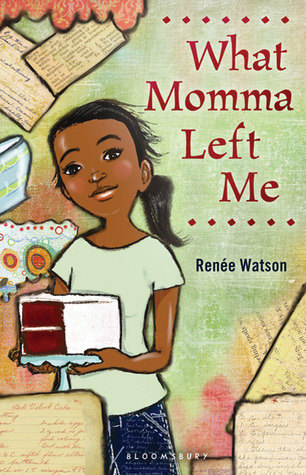 ~ And finally, let's close with a perfect match --
Read Aloud Dad on Winnie the Pooh
. It's already a struggle to wait until I can share the silly old bear with Sprout. This review has me thinking I might just have to break down and reread them myself first. For research purposes, of course (wink).